1977

is the year this love affair with art began. From the imperial city of Rome to the futuristic Dubai.
THE STORY
Once upon a time, in the heart of Rome, a visionary art enthusiast named Stefano Sconci had a dream.
He yearned to create a space where art could flourish, captivating the souls of enthusiasts and inspiring creativity in all who visited. Driven by his belief, Sconci curated a collection that celebrated the diversity and beauty of artistic expression. From awe-inspiring paintings to mesmerizing sculptures of italian and european masters from XVI to XX century, each piece carefully selected, spoke to the depths of human emotion and captivated the imagination. In 1977, Sconci Gallery was born. Year after year, its art experiences spread far and wide: It became a cultural destination, drawing art connoisseurs and enthusiasts alike to its doors. The gallery's reputation for fostering meaningful connections between artists and appreciators of art flourished, creating a vibrant community.
Stefano was not alone, his son Lorenzo, who was always by his side, learning, helping and supporting him, is the one who had the vision to expand the gallery, moving it into a more international and future-driven environment.
In 2012, Lorenzo Sconci was 23 years old and during his economic university studies went to Oman for a job experience, in the way back to Italy he stopped over Dubai and was amazed by the city. Something happened in his mind and heart, he believed that Dubai was the perfect place to make Sconci Gallery grow. He realized that Dubai was becoming one of the greatest commercial, financial and cultural centre of the world. In 2014, after Lorenzo finished all his studies, his dream came to life. Sconci Gallery Dubai openend his first branch in Dubai Design District. The exhibitions were devoted mainly to the great masters of modern and contemporary art and talented emerging artists. Soon it became a point of reference for the art collectors and its community was growing day by day. But Sconci's vision extended beyond and in 2018 he opened the second branch in the 'Wall Street of Dubai', the Gate Village of Dubai International Financial Center: the beating, luxurious, heart of the city. Here the walls are full of vibrant pop artworks from world-renowed and emerging artists, enriched with masterpieces from great masters of the Modern and Contemporary movements.
Today, Sconci Gallery is a premier destination for art in the Middle East and globally with half a century of experience.
It continues to push boundaries, showcasing the ever-evolving landscape of art. It remains a sanctuary for creative expression, an inspiration for aspiring artists, and a cherished destination for those seeking important and impactful art. Sconci Gallery, alongside with its team, continue to cultivate with passion, dedication and professionalism, his growing community.
THE SERVICES
ART ADVISOR
Our art advisory service is dedicated to guiding and empowering art enthusiasts on their journey of discovering, acquiring and investing in exceptional artworks. With a deep understanding of the art market and its trends and a keen eye for quality and aesthetics, our experienced team of art advisors provides personalized assistance tailored to your unique preferences and aspirations. Whether you are a seasoned collector or a first-time buyer, we are here to offer expert advice, curate curated collections, and facilitate seamless art transactions. Trust in our expertise and let us help you build and invest in a collection that reflects your individuality.
INTERIOR DESIGN
Our interior art design service is dedicated to transforming your space into a captivating and inspiring environment through the power of art. With a deep understanding of both art and design, our team of experts collaborates with you to curate and integrate stunning artworks seamlessly into your interior spaces. From selecting the perfect pieces to providing expert placement advice and to create online visualizations that allow you to visualize your space and artwork arrangements before making any commitments. Let us transform your space into a work of art and create an atmosphere that captivates and inspires all who enter.
ART EVALUATION
Our art evaluation service offers professional expertise and in-depth analysis to help you understand the true value and significance of your artwork. With a team of experienced art specialists, we carefully assess various factors such as artist reputation, historical context, artistic style, condition, and market demand to provide you with a comprehensive evaluation. Whether you are looking to buy, sell, insure, or simply understand the worth of your artwork, our experts provide accurate and objective assessments that ensure transparency and informed decision-making. Trust our expertise to guide you in navigating the complex art market and make confident choices regarding your valuable artworks.
"Art is the language that spark conversation no matter what culture you come from. Art challenge perspectives, unites hearts, and illuminates the human experience."
– Owner, Lorenzo Sconci
THE SENIOR TEAM
Lorenzo Sconci
Owner and General Manager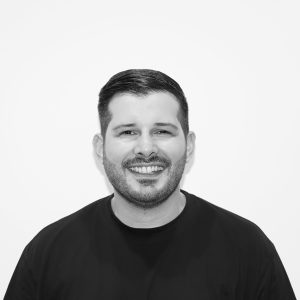 Luca Balloni
Sales Manager
Daria Ferrari
Marketing Manager
Ahlam Laguiri
Sales Assistant